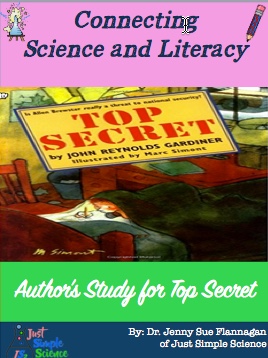 This is the full author study classroom set of lesson plan-complete with class power point, lesson plans, and science experiment on photosynthesis. This lesson set includes:
Class power point
Student log book
Teacher lesson plans
Photosynthesis Lesson
Prefix/Suffix Information
Overview of Author Study:
Have you ever read a great book and wondered more about the author and why he/she wrote the story they put on paper? I know I have! Intrigued by the story, I was left to wonder how they came up with the story. How did they know they wanted to be a writer? Did they ever struggle to put words to page like I do?
Engaging students in an author study is the perfect way to help them to see beyond the stories and learn not only about the authors behind the stories, but to make a connection to them. An author study is a strategy where students go deeper into the author's life and the stories they have written. Through author studies, students build critical thinking skills, foster deeper connection to the stories they are reading, and provides a different way to build literacy skills.
This week's free lesson is an author study about John Reynolds Gardiner, specifically focused on his book Top Secret. Top is secret is a story I absolutely adore! It is the tale of a young boy who wants to figure out a way to turn himself into a plant so he can make his own food. Through the story he designs his own experiment, carefully manipulating variables to see if they work. Through the twist and turns, your students will love this story. A bonus is the story is a great connection to inquiry and the process of designing an experiment! Students will also learn how, even with the lack of encouragement, you can accomplish what you dream.
John Reynolds Gardiner had a vivid imagination along with a great sense of humor. As he was getting ready to graduate high school, his English teacher told him he would never make it in his college English classes and writing compositions. While he didn't write any stories between ages of 18-28, he ended up enrolling in a television writing class and his writing career finally took off! This author study will introduce you to the book Top Secret and John Reynolds Gardiner!